How are you?
Hello, thank you very much for the interview. I'm feeling great at the moment and I'm totally excited about the great release start of "Changes". It's great that the track is starting so well. Over 2200 streams in the first week. I am very excited about that.

Since when have you been producing music?
I have been making music since the 90s. However, my production quality has improved a lot since 2018. I've invested a lot of money in new equipment and compressed my studio a bit.

What are your favorite genres?
That has changed a lot over time. At the moment I'm very much into dubstep and drum and bass – not only because of my single release. I was already listening to a lot of jungle and drum and bass in '98. That's what's coming back to me now. Apart from that, I love the "Kompakt" sound from the Cologne label. In phases of high stress, however, I also like to move into the chillout ambient area.

What inspired or influenced your music?
Ouh that's a good question. But it gets complicated to list them all. For my abstract tracks and sets, Aphex Twin and Ryoji Ikeda are definite, but also Pole, Apparat and Moby. Also the artists Michael Mayer, Robag Whrume, Justus Köhnke, Wolfgang and Reinhard Voigt, Jürgen Paape and Kölsch were formative for me.

What gear do you use?
I really only use 3 pieces of equipment now: my laptop, an Akai Force and a Native Instruments S4 MK3. With these I have replaced my analogue grooveboxes and synths and work exclusively with VST devices from Sugarbytes, Native Instruments, Air Musictech, Output and use various special plugins from iZotope, Cradle and Baby Audio for my sound.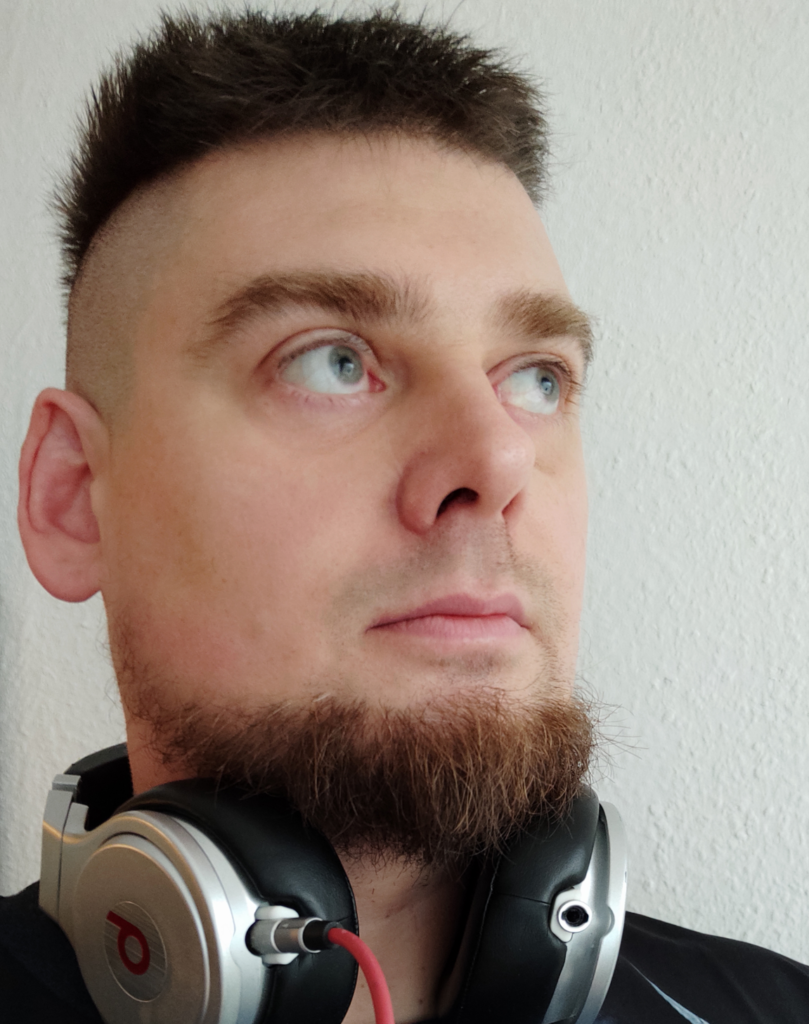 What is the aim of your tunes?
For me, that is defined in the process. With the electro-ambient album «Drone 1» it was clear that I wanted to work with drone sounds, but that they shouldn't be too lengthy. There should always be some movement in the sound. Now, with the drum and bass track, I had an interesting hookline that was actually more suitable for an EDM track. The first two parts were created as an introduction and an extension. For me, there is no «recipe» whether you start with the drums or a synthesizer melody. I enjoy producing a track from the experimental.

What else is coming up from you?
I still have to celebrate my single release a bit but I'm already preparing a re-release of my old productions. But it will be rather unspectacular. The techhouse numbers will be much more interesting, but this is still the blueprint phase. Unfortunately, I can't say more about that yet 😁